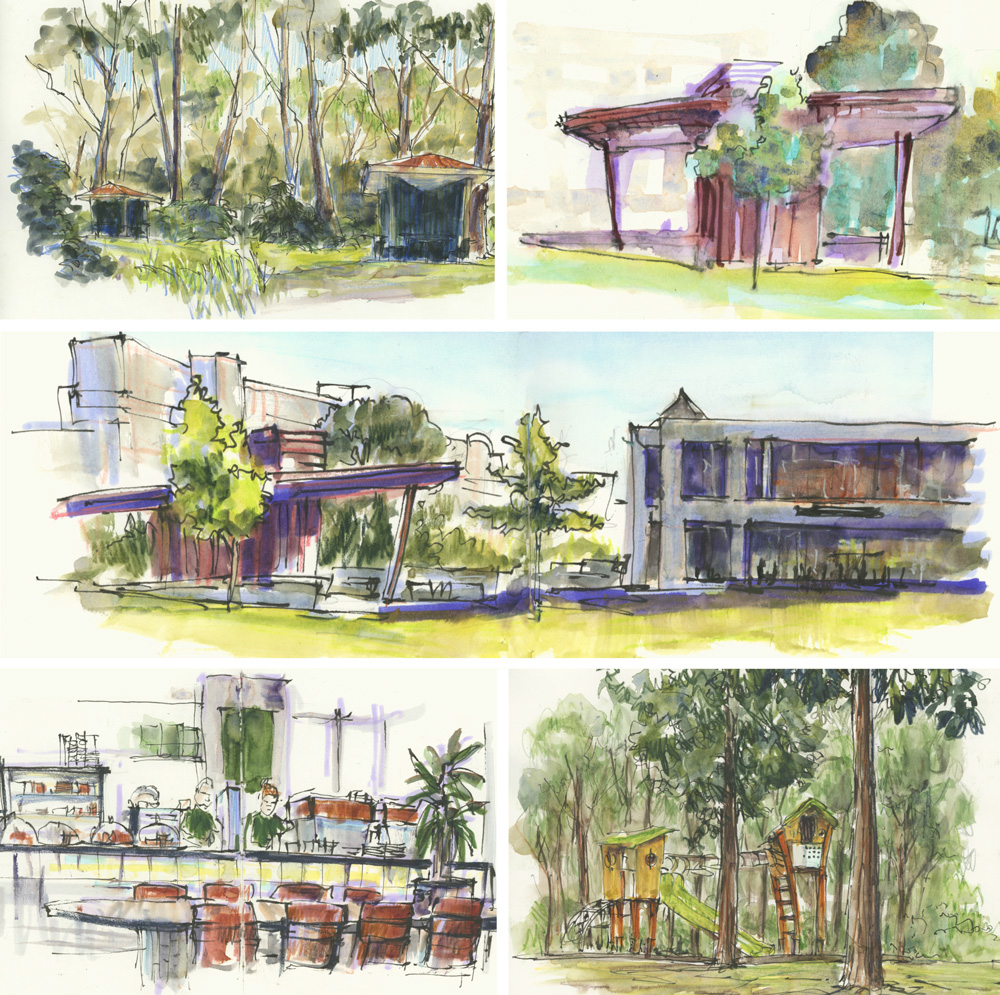 We have only just started going through Sketchbook Design and I'm already seeing some changes in my work. I'm definitely trying new things. (BTW Last opportunity to join the Live Version this week!)
The layouts of my pages are included in the second half of this article, but first I want to share some of the individual sketches I've done in the past few weeks.

As mentioned in Monday's article I've been intentionally experimenting with fun colour combos while sketching the Village Green in the morning.
Here is a collection – every sketch is very different.
---
Other things…
I'm wanting to get back to Lane Cove National Park more regularly…

And back to identifying native flora.
I'm also hoping to incorporate a little collage into my pages.
I'm still enjoying the combination of GoldFaber Aqua with watercolour.

And I'm switching between coloured pencils (see my last article) and Watercolour Pencils. (This is the Turpentine Forest in Killara)

Only one teacup (testing marker behaviour)…


One coffee cup…

And one cafe sketch.
---
Here are most of my recent pages…
A good start to 2023! How's your sketching been so far this year?