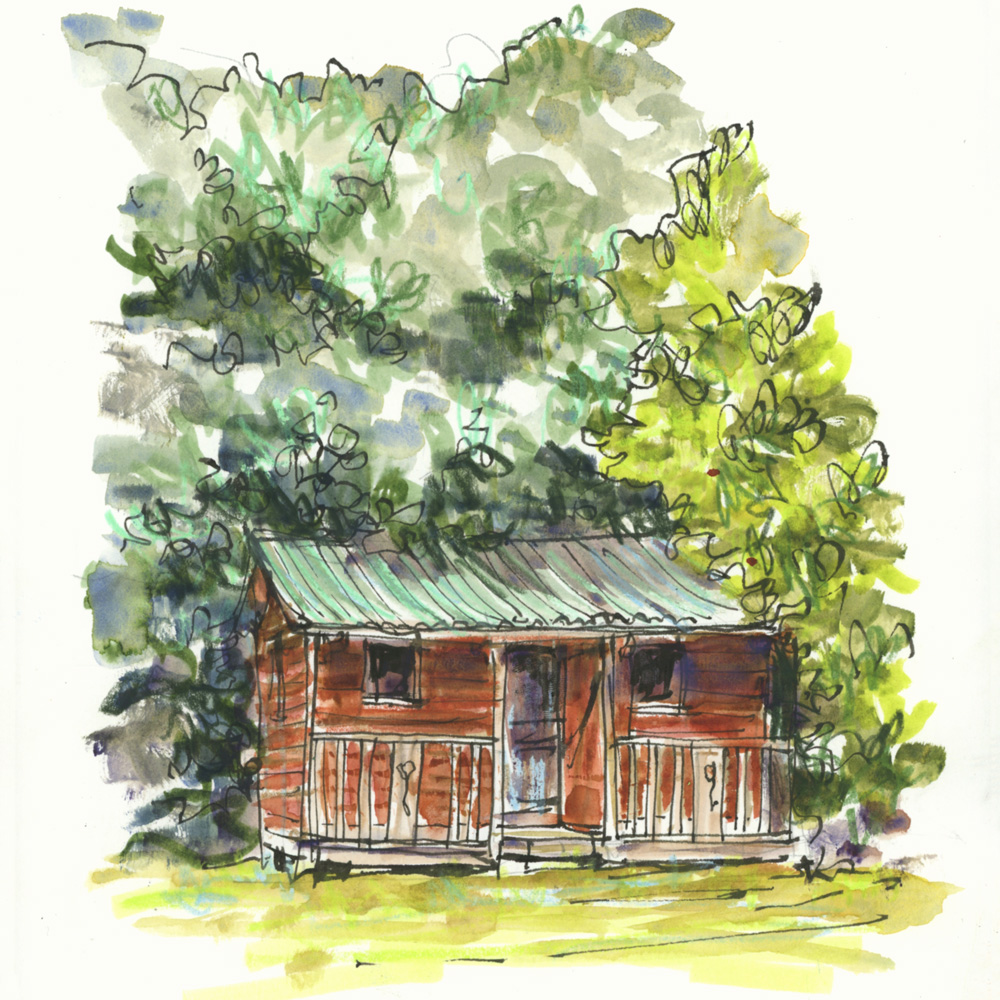 Just when I thought I was going to go through a serious watercolour pencil (WCP) stage I found myself using coloured pencils (CP) again!
This sketch (of my nieces' and nephews' cubby house) was done on Friday while in an involved conversation with my brother. Without thinking about it, I instinctively reached for my coloured pencils!
And well, it confirmed that there really is something very special about using them under watercolour. Whilst there is the option for softening WCP marks when applying watercolour over the top (and this is what I wanted during my recent Blue Mountains trip), the WCP pigment mixes with the watercolour and can make the washes a little murky.
Even though I have been using WCPs for years, I currently have a more extensive range of coloured pencils and I'm rather partial to a lot of the CP pastel colours. So these might be additional reasons why I keep returning to CPs.
I am trying to reduce the size of my everyday kit (at the moment I'm carrying a selection of coloured pencils, WCPs and markers) but I'm enjoying being able to mix it up.
And so the experimentation continues!