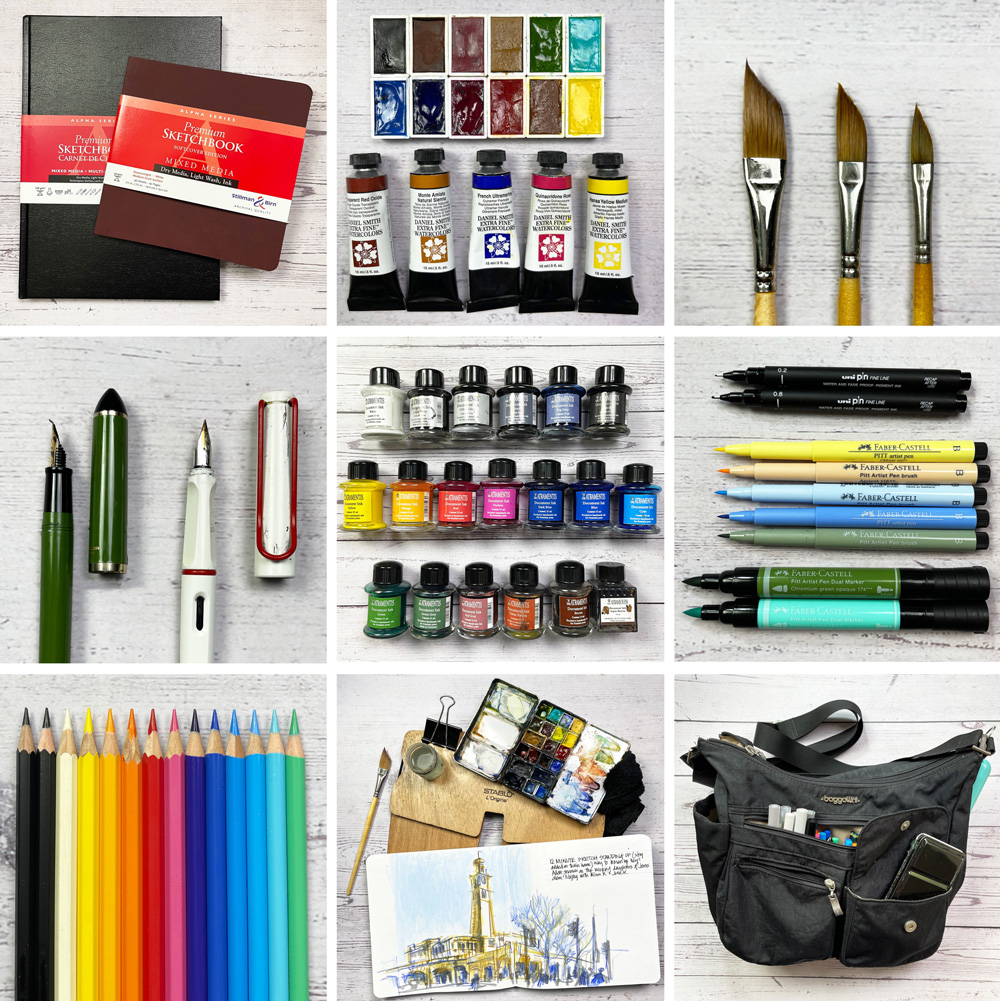 Last week I spent quite a bit of time updating my Sketching Tools section and I'm very excited to be able to share it all with you today.
Most of the information was still relevant but I was amazed at how much I added and adjusted! The sections on coloured and markers were the ones that had the most updates with lots of new links added so that you can more easily find the best articles about the mixed media explorations I've done over the past 18 months.
I also took some new photos – including sorting out my De Atramentis Document Ink collection (hmm, I have a lot of different coloured inks!)
On the main Sketching Tools page you will see my everyday sketching kit (photo taken Oct 2022 and still relevant) and index to all the different categories.
Here are direct links to all the sections:
---
There are still parts that I want to update and add to but I'm so happy with how much I was able to do last week and I hope that you enjoy browsing this extensive part of my blog. 🙂
Please let me know in the comments section below if there is something that you couldn't find 🙂
Enjoy!