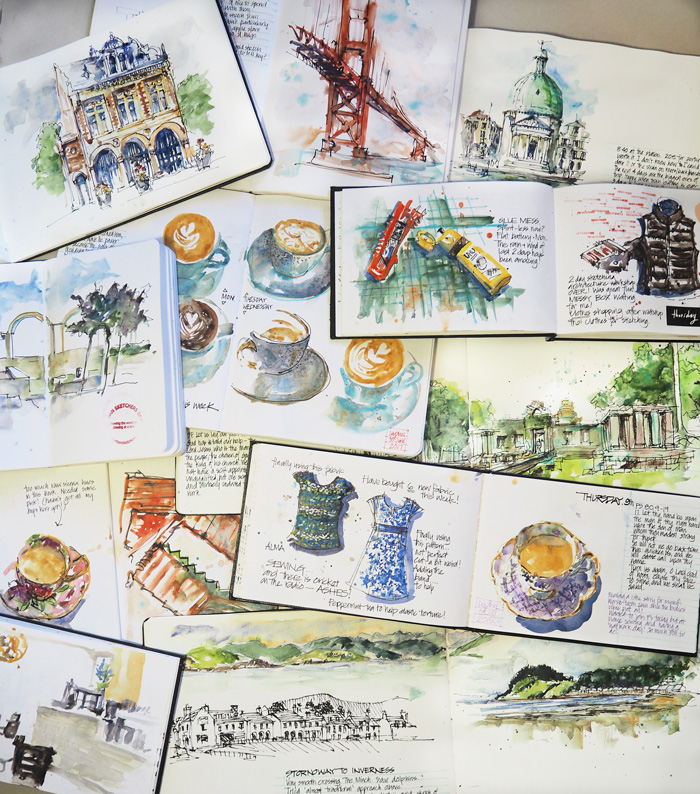 I have been meaning to pose this question to you all for a long time… it looks like today's the day!
So…
Why do you sketch?
Is it an end in itself or is it part of a bigger goal?
Is it just for yourself, or do you want to hang your work on a wall or sell it?
Hmm, I don't want to ask too many more questions as it might impact your answers and I am hoping for a huge range of reasons!
---
My answer:
For me sketching is all about recording the moment, a way for me to be more aware of my surroundings and be more present in the here and now. I want to create a narrative of my life and therefore make art primarily for myself. I have no desire (right at the moment) to sell my work.
I like using my personal sketches as teaching material, and sharing them here on my blog – sharing my journey in the hope that it will inspire others to start or continue on theirs. But apart from sketches that I create specifically for my workshops and online courses, I sketch for myself. And that gives me a lot of freedom to experiment and have fun.
---
Anyway, I could go on and on… but will stop now as I really want to hear from you!!