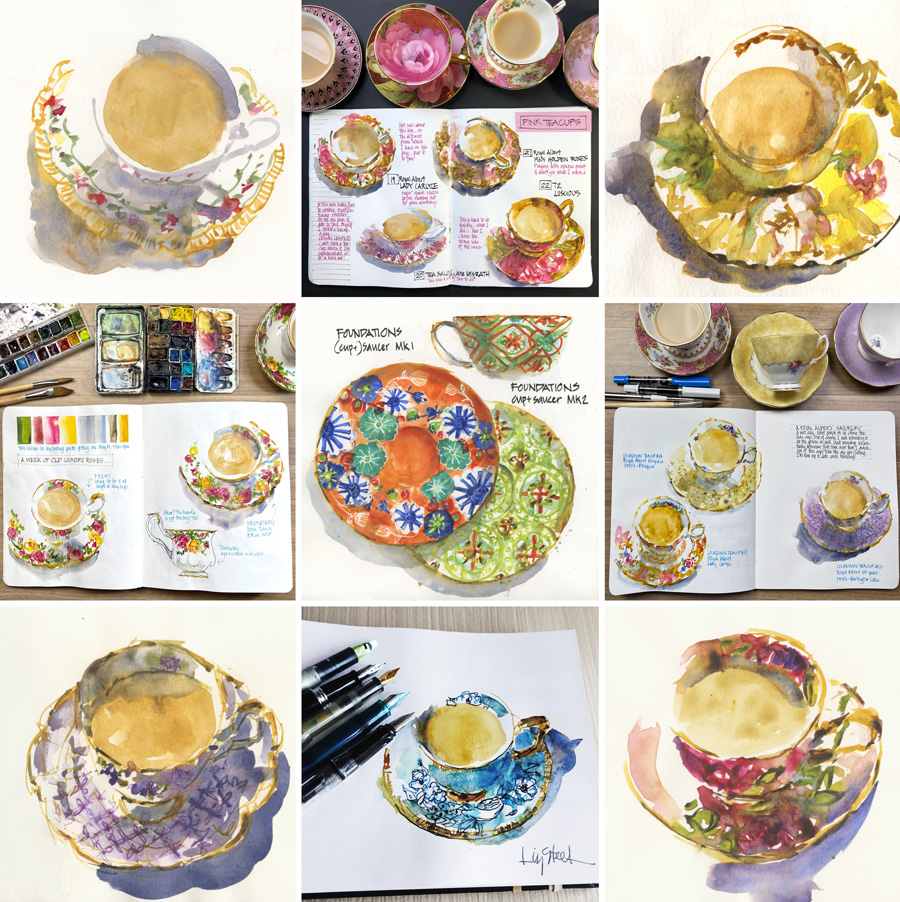 Last week I announced in my monthly newsletter and in my livestream that I'm working on a new course all about…
drumroll please…
Teacups!
I've been asked so many times to do a dedicated course on Teacups and so I'm super excited to be able to put it together now.
I'm having lots of fun in the planning stage, reviewing my teacup sketches over the years and going through my extensive teacup collection trying to decide on which ones to use for the demos.
I'll be sharing more details and exclusive behind-the-scenes updates with everyone who is on the dedicated waiting list. If you sign up for this list you will also get a one-off early bird price when the course launches so…
Are you as excited about this new course as I am????
---
Update:
The Teacups Course is now open for enrollment!
4-week video course with community and 2 bonus livesteams – starting 31 May 2023