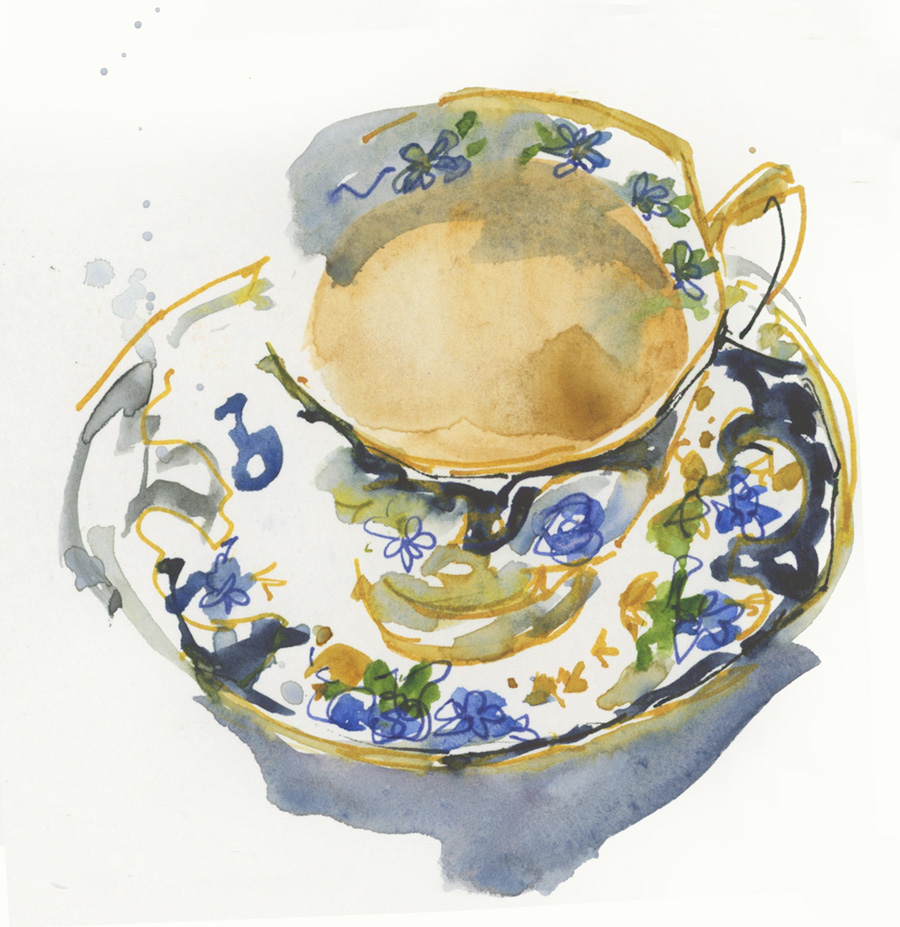 Earlier in the year I decided to work through my teacup collection and not sketch the same teacup twice.
Well I have broken this resolution a few times and last week's cuppa sketch was one of those occasions. You can see the whole collection here.
Anyway, this is just a very quick loose sketch of one of my favourites from my Royal Albert 100 years set called 1910s Duchess.
I have been strangely remiss in my teacup sketching this year and my coffee sketch to tea sketch ratio is probably about 10:1. Is that a sign of how busy things have been, or a shift in my focus? Hmmm…
---
I need to get cracking if I want to sketch my entire collection this year. Do you think I should try and achieve this goal or just admit defeat?
---