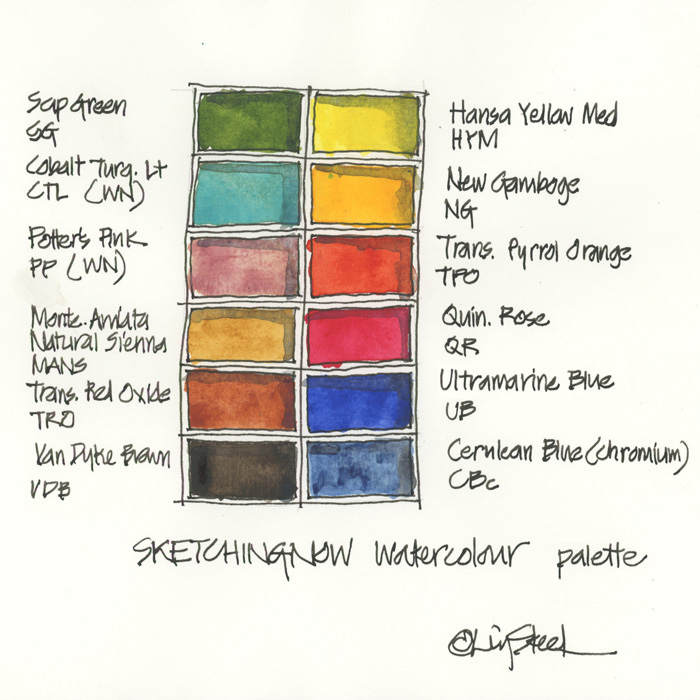 Just a quick post to let you know that I have updated my 12 colour palette (only minor changes) and that this is the palette I will be using for my upcoming online course: SketchingNow Watercolour.
Head over to the original article for more details about my selection.
---
If you are interested in the course, I suggest that you join the dedicated SketchingNow Watercolour mailing list as I am sending out some free intro lessons to everyone on the list. I will also be offering an exclusive earlybird price to them as well.
---