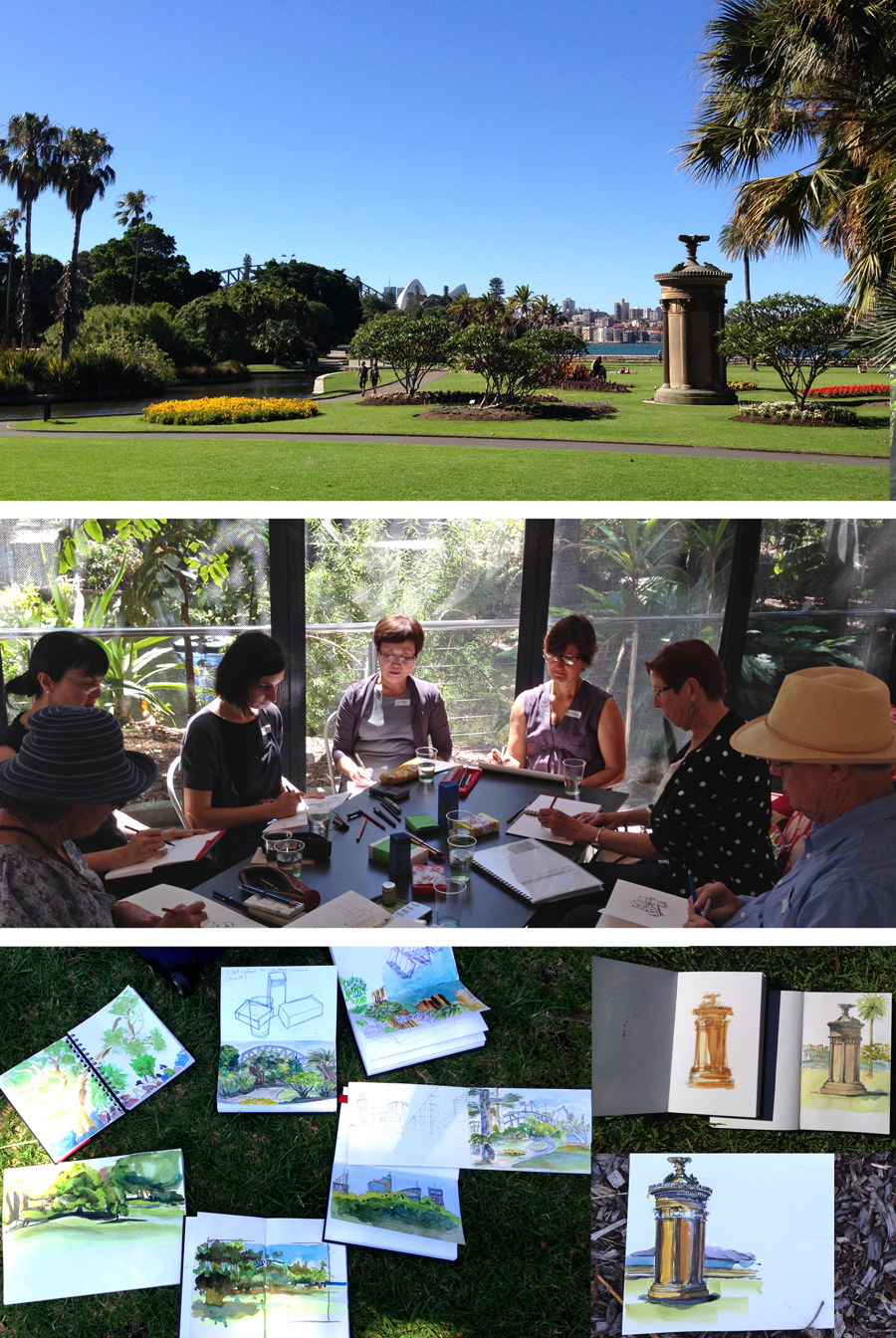 My last teaching commitment for 2013 was very special – A private workshop for a group of friends with varying backgrounds: painters, architects, etchers.
We enjoyed the most glorious day in the Royal Botanic Gardens Sydney – not a cloud in the sky, warm day but with cool breeze. Stunning.
After sharing with the group my 3 core concepts for spontaneous sketching, we did a few warm up exercises in the comfort of the Gardens Cafe. Then we then headed out to sketch whatever we wanted to. There are so many different places to explore in the gardens but yesterday we just stayed in the band lawn area nearby the lotus pond.
Most of the group had not sketched out on location before or had used watercolour so after a few very basic instructions from me, everyone just went for it and had fun! It was very inspiring to see what everyone did. Thanks to J and the gang for inviting me to teach this workshop – I had a blast!
Now I am have a busy 1.5 weeks doing the following:
– finally setting up my study/studio into a usable workspace – isn't three new empty bookcases an exciting sight?
– catching up on a huge pile of paperwork – after filling the above bookcases of course!
– preparing for my next trip which, God willing, is just around the corner.