Back in Sydney after my grandma's funeral ….
Friday night… a great Thai meal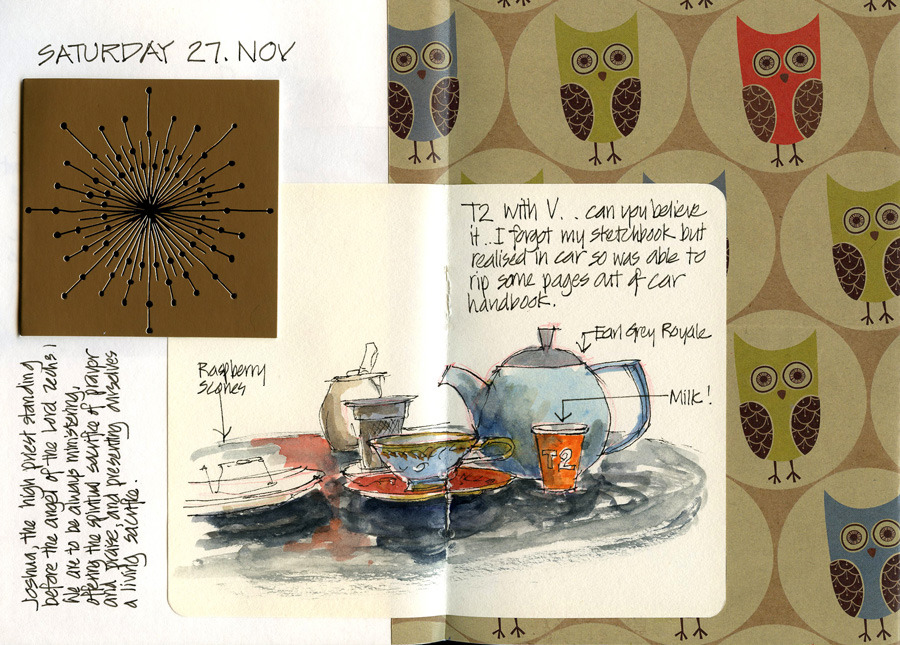 At T2 without a sketchbook… but thankfully realised in time to rip out a few pages to take with me. I don't like the paper in Handbook books. Paper and card was a gift from a friend.
I do like having a few pages of collage in my books.